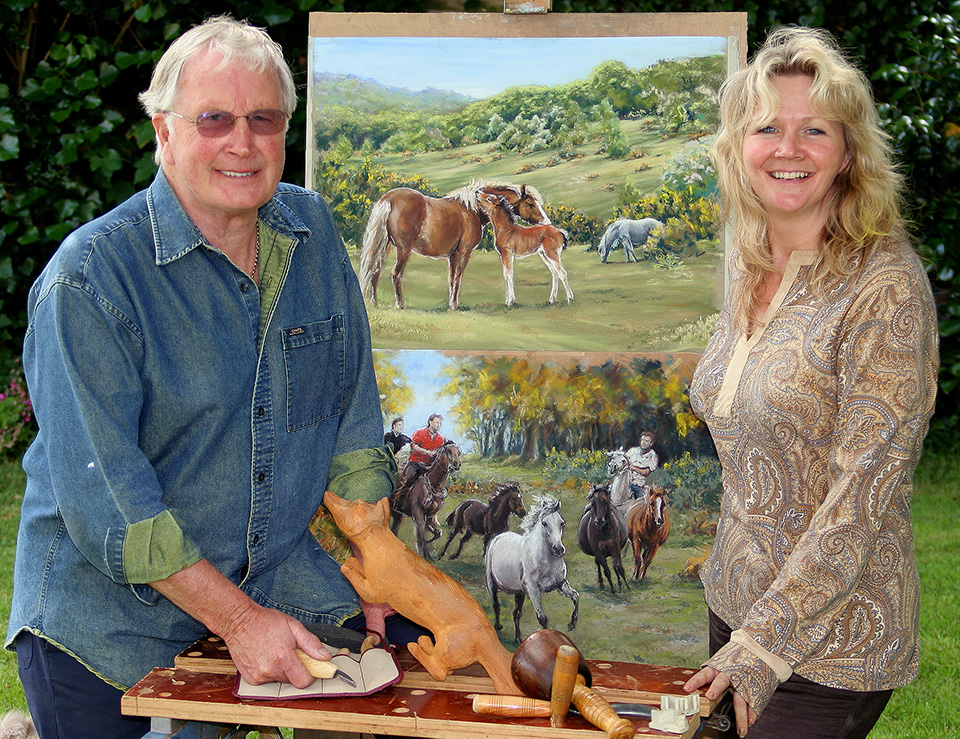 Brushwood – Father & Daughter Exhibition
In 2006 I held a successful exhibition at the New Forest Heritage Centre with my Father, woodcarver Joe Wilding.
Exhibition Details
New forest based father and daughter artists, Woodcarver, Joe Wilding and Claire Kitcher, are holding their first joint exhibition, since they exhibited together back in 1987.
The exhibition will feature a section…The New Forest through the eyes of Claire Kitcher…and a section of various subjects. Claire enjoys painting in watercolour, pastels and oils… all mediums are covered in the exhibition, plus a few sketches to show some preliminary work.
They are both members of the prestigious Woodlanders art group, who exhibit together in Burley every September.
Joe won the Ron Lane memorial prize, a coveted regional award, and sells his pieces all over the country, and takes many commissions, with pieces as far afield as Florida and California. The exhibition will show many pieces carved through the years kept by the family and friends, plus various new pieces which will be for sale.
Claire, whose main inspiration is the forest and its ponies and wildlife, sells through exhibitions, commissions, commercial work also demonstrates and takes classes.
Ponies are a main passion of Claire's, and during the first week of the exhibition the New Forest Pony Publicity group will be having a manned exhibition.