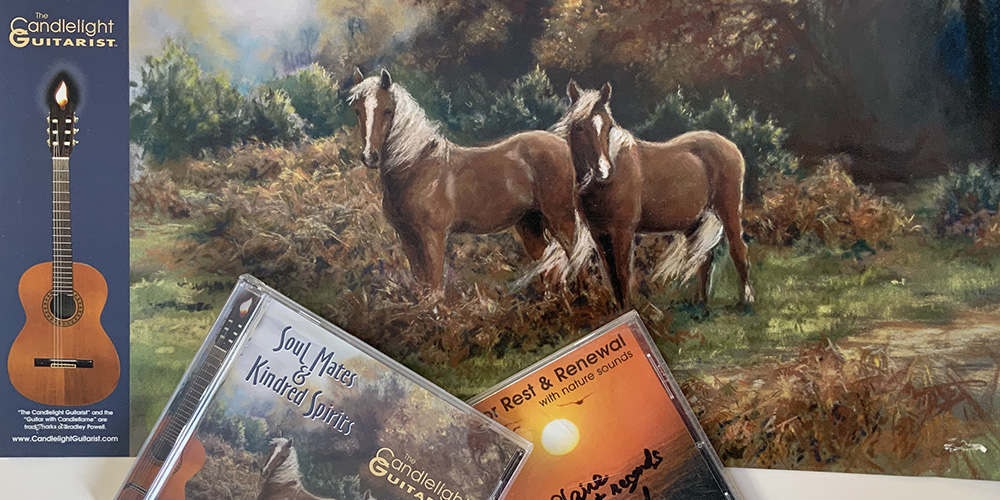 Much of my time has been spent on my own paintings and commissions, but I've been very lucky and have picked up various commercial and magazine work through the years.
There are the many Tuftop designs, hand painted clock faces, logos, graphic design but here are just a few examples of interest.
I have illustrated many articles for the New Forest magazine, which was always very varied and I particularly enjoyed the many different subjects.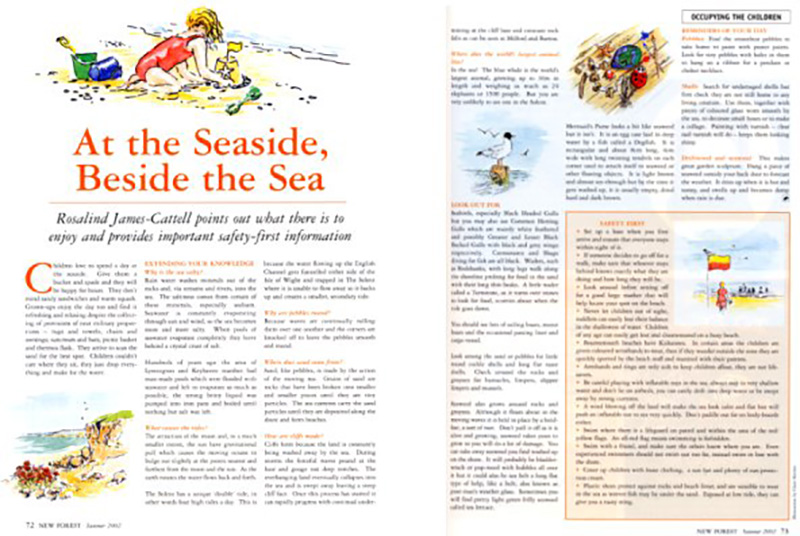 With an American publication called Canter magazine, I was honoured to have my painting on the front cover and an article about me, featuring in their first edition!
And all the way from California, a talented musician, Brad Powell candlelightguitarist.com found my artwork online, and I was really happy he thought this pastel would compliment his original guitar music on his Soulmates and Kindred spirits CD.
It's a lovely relaxing and enjoyable listen. He bought this pastel with copyright to feature on his CD cover and promotional poster.